Jordan Greenbaum, MD is a child abuse physician who received her degree from Yale School of Medicine. She is the medical director of the Global Health and Well-being Initiative with the International Centre for Missing and Exploited Children and the medical director of the Institute on Healthcare and Human Trafficking at the Stephanie Blank Center for Safe and Healthy Children at Children's Healthcare of Atlanta. She co-chairs the Education/Training committee for HEAL Trafficking, an organization of medical professionals working on human trafficking issues. Dr. Greenbaum has served on national committees and workgroups regarding human trafficking and has testified for Congressional committees. She provides local, national and international training on child trafficking and exploitation.

Melanie Hempe is the Founder and President of Families Managing Media (FMM). With a nursing degree from Emory University, Melanie has spent over six years working with leading researchers and technology experts on the impact of video games, social media and smartphone media on children and families. Her passion for educating families about the dangers of screen addiction and providing practical solutions has made her a sought after expert and speaker throughout the United States. Melanie's commitment to reconnect families through meaningful interactions and reestablishing balanced use of technology in the home and school is at the heart of Families Managing Media. Melanie knows first-hand the impact of screen addiction on a family and this has led to the development of cutting edge programs from Families Managing Media.
After graduating with a Bachelor's degree in Finance from Georgia State University, Carlo worked as a perfume salesman, a waiter, and other non-related, non-degree-requiring jobs. Starting with an entry level job in his field as a teller, Carlo rapidly climbed the corporate ladder and discovered the world of data analytics in the financial industry.
Using his talent and expertise in the field, Carlo developed Steppingblocks, a platform that empowers students to make intelligent education and career decisions using advanced analytics.
Project coordinator with Casa de Esperanza offering training and technical assistance for the Domestic Violence Homicide Prevention Initiative and the Limited English Proficiency project.
Leo was the founding President of Latino Linq, a nonprofit that created a space for LGBTQ+ Latinxs to come together and work toward acceptance for their identities, offer navigation, referrals and health prevention services.
He is originally from Argentina.
Kiah is a SIRUM co-founder and focuses on organizational strategy and growth.
SIRUM connects surplus drugs with safety-net clinics.These unexpired drugs are collected from manufacturers, wholesalers, pharmacies and health facilities. Medicines go to clinics and pharmacies and are dispensed to low-income patients.
Prior to SIRUM, she led national public health programs for the Clinton Foundation and American Heart Association. Kiah earned her bachelors and masters degrees from Stanford.
Rawlings is the Interim State Director for the Georgia Division of Family and Children Services. He is also director of the Office of the Child Advocate. He was the first full-time juvenile court judge in the Middle Judicial Circuit and oversaw juvenile justice and child protection cases in five counties. Rawlings was the country director for International Justice Mission in Guatemala, where he directed a child sexual abuse prosecution and treatment team. He is certified as a child welfare law specialist by the National Association of Counsel for Children and a former Fulbright Senior Specialist in law. Rawlings is the author of "Georgia Child Welfare and Juvenile Justice: Policy, Practice and Procedure." He earned a bachelor's degree from Duke University, a law degree from the University of Georgia School of Law and a master's degree with distinction in International Human Rights Law from the University of Oxford.
Christian Zimmerman is the Co-Founder & CEO of Qoins, an automated micro-payment solution that uses spare change to quickly pay off credit card and student loan debt. Having worked at other early-stage startups such as Hirewire and Shiftgig, Christian grew a passion for solving real-world problems. He is a graduate of Georgia State University's J. Mack Robinson College of Business.
The Co-Hosts and Facilitators
Mrs. Urbina was born and raised in San Juan, Puerto Rico. She studied Business Administration majoring in Marketing at the University of Puerto Rico and graduated as the Valedictorian of her class. On 2001 she and her husband Miguel, co-funded Ser Familia, Inc, a leading nonprofit in Georgia providing coordinated multi-disciplinary family, social and mental health services to Latinos. Mrs. Urbina is a member of Cobb County's 2020 Steering Committee and Kennestone's Hospital Regional Board of Directors' past Chairman. She was named one of 2012 Women of the year by the national organization Womentics. Ser Familia's youth program won the prestigious "Heart in Hand Volunteer Group Award" from United Way in Cobb County in 2012. In 2014, she was chosen as one the 11WhoCare®by Atlanta's 11 Alive Channel and named one the 35 most influential Latinos of the past 35 years in Georgia by Mundo Hispanico. In 2015, the Interfaith Children's Movement chose her as Family Advocate of the year. On 2017, she received the Nikki T. Randall Servant Leadership award by the Georgia Legislative Women Caucus and was awarded the NFL Hispanic Heritage Leadership Award by the Atlanta Falcons. She is part of Leadership Atlanta's Class of 2017.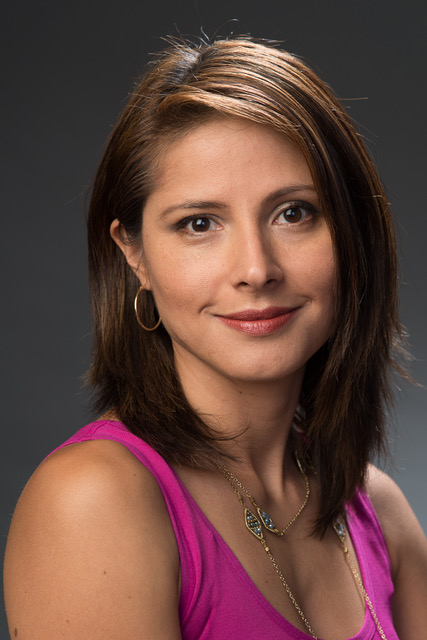 Gigi Pedraza is the founder and Executive Director of the Latino Community Fund in Georgia (LCFgeorgia.org ), a grant making public charity dedicated to catalyze investment and promote collaborative work in the Latinx/Hispanic community. LCF Georgia amplifies the diverse voice of our community through advocacy, research and leadership development; builds capacity in community-based organizations and directly invests in families and Latinx-led organizations through scholarships and grants.
An experienced social entrepreneur, Gigi has led a number of social ventures and Latino-serving nonprofits in Georgia in the last 15 years. She has worked in three different continents and is highly experienced in the areas of general management, strategy, operations, marketing and development.
She is a Hispanics in Philanthropy 2017 Fellow, member of the ARC Global Voices Panel, is the current chair on the board of the Feminist Women's Health Center and the recipient of numerous awards, including the 2017 Caminar Latino Leadership Award, 2016 Best Organization Award by Mundo Hispánico and a 2013 TUMI USA winner, a Woman of Inspiration by the Atlanta Dream, the 2018 NFL Hispanic Leadership Award and one of the 50 most influential Latinos in Georgia by the Georgia Hispanic Chamber of Commerce.
Pedraza has earned an Executive Certificate in Non-Profit Leadership from the Fuqua College of Business at Duke University, a Masters in International Tourism Planning from the Las Palmas de Gran Canaria in Spain, Executive Business Certificates from the Peruvian University of Sciences in Corporate Training and Strategic Marketing and has a BA from the Hotel Management School – College of Tourism in Lima, Peru.