List in progress, in order of appereance at the event
A human service innovator who is passionate about advocating for equity and justice, Dahlia Brown has spent her career honing the ability to address complex social issues through collaborative leadership, strategic thinking, and leading change initiatives through a multidisciplinary lens. Ms. Brown is currently the Chief Innovation Officer (CIO) for the Georgia Division of Family and Children Services (DFCS)– one of the largest public child and family service organizations in the country. In this role, she holds the distinction of founding and leading the nation's first Office of Innovation in a child welfare jurisdiction.
Dahlia Brown's career began on the frontlines as a social worker serving individuals impacted by HIV/AIDS as they navigated poverty, substance abuse, trauma and the judicial system. Ms. Brown, her husband and their two children reside in the Atlanta, Georgia area.
Dr. Delgado-Romero is the Associate Dean for Faculty and Staff Services in the College of Education as well as faculty in the Counseling Psychology Doctoral Program in the Department of Counseling and Human Development Services at University of Georgia.
He runs an integrated research/service/outreach research program with an emphasis on the provision of services to the Spanish Speaking population of Georgia
A graduate from Rhodes College with an undergraduate degree in Psychology and from the University of Notre Dame with a Ph.D. in Counseling Psychology. He is also one of the founding members of the National Latina/o Psychological Association (NLPA) and a past-president of NLPA. Currently, he is the Associate Editor of the _Journal of Latina/o Psychology. Dr. Delgado-Romero is married and has five wonderful children: Javier, Isa, Nick, Emma and Guillermo.
Carla M. Santiago-Barbosa, PsyD
Dr. Santiago-Barbosa is a Licensed Clinical Psychologist, practicing at Powers Ferry Psychological Associates, LLC since 2010. She received her doctoral degree in Clinical Psychologist from Ponce School of Medicine (currently named Ponce Health and Sciences University), and a Bachelor of Arts in Psychology and Mental Health from the University of Puerto Rico in Ponce.
In her practice, she specializes in working with children, adolescents, and adults treating a broad spectrum of psychopathological conditions including but not limited to ADHD, behavioral difficulties, relationship problems, mood disorders, anxiety disorders, and parenting skill training. Being the only Latina in a practice composed of more than 25 clinicians, she took pride on been able to provide mental health services in Spanish to Hispanic families in the Atlanta area.
Born and raised in Ponce, Puerto Rico, she moved to Georgia in 2008.
Vincenzo works as a Community and Stakeholder Relations director for The Coca-Cola Company where he manages the relationships with disability, veterans and Hispanic organizations as well as United Way and Hands-On Atlanta.
Vincenzo has worked for The Coca-Cola Company for the last 22 years in different areas of the organization: Finance, IT, Marketing and Innovation. He has a bachelor degree in Economics, an MBA from Carnegie Mellon University and a Master in Creativity from Buffalo State College and is currently working in a Master in Rehabilitation Counseling.

He is the president and founder member of the This-ABILITY BRG for The Coca-Cola Company and the founder and president of the "Wheels of Happiness Foundation" where he uses his expertise to help people with motor disabilities in disadvantaged areas of the world.
He was born and grew up in Venezuela. He is married and has 4 kids. In his free time, he plays wheelchair tennis, teaches Sunday School in his local church and spends time with his wife and kids
Antonio is a Lawyer and Navy Veteran. He currently serves as the Chief Operating Officer for Consultorio Medico Hispano, los de la casita verde, a medical practice geared towards helping the uninsured or underinsured community of Metro Atlanta. Antonio serves in various capacities for numerous non-profit organizations and is the Chief of Staff to State Representative Pedro Marin. He is also an alum of the New Leaders Council, the GHCC Cultivating Hispanic Leadership Institute, and the Gwinnett 101 Citizens Academy. For his efforts, he was awarded the GPC Alumnus of the Year Award and was named as Georgia Trends 40 under 40, and 40 under 40 by the Atlanta Business Chronicle.
Judith Lupo Wold, PhD, RN, ANEF, FAAN
Dr. Judith Lupo Wold, Clinical Professor Emeritus, was the Distinguished Professor for Educational Leadership at Emory University's Nell Hodgson Woodruff School of Nursing. Born and raised in Atlanta, she has been a nurse for over 40 years and a nurse educator in a university setting for over 35 years. Her primary teaching focus has been on Public Health Nursing that includes Maternal Child Health, family and community care. A fellow in the American Academy of Nursing and the NLN educator's academy, she has held administrative positions as well, including directing Georgia State University's school of nursing which awarded BS, MS and PhD degrees in nursing. From 2001 to 2018 she directed the Lillian Carter Center's Farmworker Family Health program that has delivered care to over 15,000 migrant farmworkers and their families. Dr. Wold serves as consultant to the Lillian Cater Center on Global programs.
Laura Layne, MSN, MPH, RN
Is the Deputy Chief Nurse-Quality Improvement with the Office of Nursing at the Georgia Department of Public Health. She has a Lean Six Sigma Green Belt Certification and leads the integration of Continuous Quality Improvement principles and strategies in the Department and throughout Public Health Nursing in Georgia. She promotes a culture of quality and builds capacity to translate quality improvement into practice to improve care and outcomes for Georgians.
Her educational background includes a dual Master's degree in Public Health and Nursing from Emory University, a Bachelor of Science in Nursing from Emory University and a Bachelor of Science in Microbiology and Spanish from Auburn University.She is a Clinical Instructor at the Nell Hodgson Woodruff School of Nursing at Emory University.
For more than 20 years, Carmen has worked with foundations, financial institutions, and non-profits to improve the lives of working people across the United States. Prior to building The Workers Lab, Carmen was the Acting Director of Collective Impact at Living Cities. She supported 22 of the largest foundations and financial institutions in the world to invest in improving economic opportunity for low-income people by supporting projects in the fields of economic and workforce development, energy efficiency, and asset building.
Carmen holds a Ph.D. in City and Regional Planning from the University of California, Berkeley and was a Fulbright Scholar in 2007.
Sofia is a Senior Manager with the National Association for Latino Community Asset Builders (NALCAB). She oversees the small business development initiatives including grant-making, technical assistance, and training to organizations who support Latino and immigrant entrepreneurs access to capital, and place-based strategies like mercados or commercial corridors.
Sofia has managed over $5.5 million in grants and investments to member organizations, as well as technical assistance to local governments in facilitating equitable development.
In 2017 Sofia was appointed to San Antonio's Zoning Commission representing District 1, and she also sits on the Technical Advisory Committee that recommends amendments to the city's development code. Prior to joining NALCAB Sofia worked for the City of San Antonio's Department of Planning and Community Development where she focused on community revitalization planning and annexation. Sofia's past experience includes community organizing and work at a Philadelphia-based human rights law firm.
Sofia holds a Master's in City Planning from Massachusetts Institute of Technology (MIT) y and a Bachelor of Arts from Swarthmore College.

Natalie Hernandez, PhD. M.P.H.
Dr. Hernandez has a broad background in community-based participatory research (CBPR), engagement of stakeholders, sexual and reproductive health, specifically HIV, and social determinants of health. She has more than 12 years of experience in conducting outreach, developing community partnerships and implementing community-based participatory research that engages with diverse stakeholder groups. Dr. Hernandez currently holds leadership positions in a number of coalitions in Georgia dedicated to advancing health equity. Dr. Hernandez received her master of public health from Emory University's Rollins School of Public Health and a bachelor of arts in anthropology from Stony Brook University in New York. She earned her Ph.D. in public health as well as a graduate certificate in interdisciplinary women's health from the University of South Florida. She is also a former MSM Satcher Health Policy Leadership Fellow. Prior to academia, Dr. Hernandez worked for the largest Hispanic civil right and advocacy
Rawlings is the Interim State Director for the Georgia Division of Family and Children Services. He is also director of the Office of the Child Advocate. He was the first full-time juvenile court judge in the Middle Judicial Circuit and oversaw juvenile justice and child protection cases in five counties. Rawlings was the country director for International Justice Mission in Guatemala, where he directed a child sexual abuse prosecution and treatment team. He is certified as a child welfare law specialist by the National Association of Counsel for Children and a former Fulbright Senior Specialist in law. Rawlings is the author of "Georgia Child Welfare and Juvenile Justice: Policy, Practice and Procedure." He earned a bachelor's degree from Duke University, a law degree from the University of Georgia School of Law and a master's degree with distinction in International Human Rights Law from the University of Oxford.
Latrice Rollins, PhD. M.S.W.
Dr. Latrice Rollins currently works at the Prevention Research Center (PRC), Morehouse School of Medicine as the Assistant Director of Evaluation for the Prevention Center. Latrice does research in public health, social work and program evaluation using Quantitative Social Research and Qualitative Social Research Methods. Her most recent collaborative publication is 'Neighborhood Environmental Health and Premature Death From Cardiovascular Disease'.
Vice President of Program Consulting at Care Solutions. Her background includes project management, systems design and implementation, long-range planning, data collection and analysis, development of outcome measurement and evaluation tools, development and coordination of training programs, and financial oversight. With more than 30 years of experience in business planning, development, operations and administration, she has a unique perspective and a distinct leadership style to her work in the child welfare industry.
Ms. Farrell has been the Senior Technical Advisor for Promoting Safe and Stable Families (PSSF) since 2000, providing consultation, design, development and implementation of systems to improve the operational and administrative functions associated with this federally-funded program. In her role as Senior Technical Advisor for PSSF, she has been responsible for facilitating communication between the diverse community-based programs and the state office to identify and meet the technical assistance needs to improve supports and services to families and children at risk of, or involved in, Georgia's child welfare system.
PSSF Grants Supervisor, Division of Family and Children Services, Georgia Department of Human Resources, is responsible for coordinating and monitoring the distribution of the Federal Title IV-B Subpart 2, Promoting Safe and Stable Families Fund. He manages a budget of $12 million and monitors more than 100 grants. His work is integral to the mission of DFCS/DHS and he works closely with them in determining the needs for the populations that they serve. He provides Technical Assistance and advice on all aspects of the grant. Mr. Hubbard has more than 26 years' experience in the area of social services; he was the Grants Coordinator and Contract Manager for the Department of Juvenile Justice; a Grants Specialist for the Children and Youth Coordinating Council; a Foster Care Supervisor for Georgia Fulton County Division of Family and Children Services; and Grants Consultant for the Indiana Family and Social Services Administration. Mr. Hubbard has received the Above and Beyond Award from Big Brothers Big Sisters organization and the H. A. Pettijohn Distinguished Service for Youth Award. He is a graduate of Ball State University with a double major in criminal justice and counseling psychology, and a minor in sociology. Roger is married and the father of two wonderful children and one grandchild.


Mike is the Vice President and Principal of Pritchard and Jerden. For 20 years he has been an advisor, educator and technology practice leader for his clients and their employees. He focuses on healthcare, human capital, legislative reform and wellbeing as a means to maximize his clients' profitability and employee morale.
Mike teaches employees how to become intelligent healthcare purchasers and to understand, navigate and manage their healthcare needs most effectively.
He champions technology that enables clients to enhance their efficiencies, deliver information in the most effective means possible and comply with the healthcare reform law's new and changing regulations.
Mike graduated from Valdosta State University with a Bachelor's of Science in Exercise Physiology.

Anna Santiago is a site coordinator with Communities In Schools of Georgia in Marietta/Cobb County. This is her fourth year at Osborne High School working with at risk students to make sure they stay on track for graduation. She earned her bachelor's degree in International Studies at Kennesaw State University. During her time there, she was a member of the International Mentor Program, the National Society of Leadership and Success, and was awarded the Outstanding International Studies Graduate Award. She also earned her Master's degree in Public Administration with a concentration in Nonprofit Management at Georgia State University. Anna currently resides in Dallas, GA.
The Co-Hosts and Facilitators
Mrs. Urbina was born and raised in San Juan, Puerto Rico. She studied Business Administration majoring in Marketing at the University of Puerto Rico and graduated as the Valedictorian of her class. On 2001 she and her husband Miguel, co-funded Ser Familia, Inc, a leading nonprofit in Georgia providing coordinated multi-disciplinary family, social and mental health services to Latinos. Mrs. Urbina is a member of Cobb County's 2020 Steering Committee and Kennestone's Hospital Regional Board of Directors' past Chairman. She was named one of 2012 Women of the year by the national organization Womentics. Ser Familia's youth program won the prestigious "Heart in Hand Volunteer Group Award" from United Way in Cobb County in 2012. In 2014, she was chosen as one the 11WhoCare®by Atlanta's 11 Alive Channel and named one the 35 most influential Latinos of the past 35 years in Georgia by Mundo Hispanico. In 2015, the Interfaith Children's Movement chose her as Family Advocate of the year. On 2017, she received the Nikki T. Randall Servant Leadership award by the Georgia Legislative Women Caucus and was awarded the NFL Hispanic Heritage Leadership Award by the Atlanta Falcons. She is part of Leadership Atlanta's Class of 2017.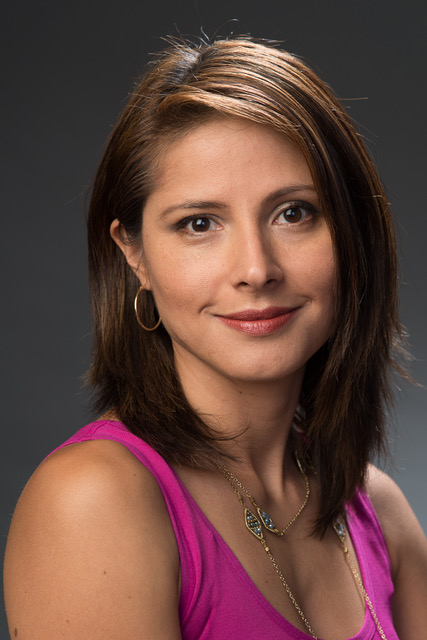 Gigi Pedraza is the founder and Executive Director of the Latino Community Fund in Georgia (LCFgeorgia.org ), a grant making public charity dedicated to catalyze investment and promote collaborative work in the Latinx/Hispanic community. LCF Georgia amplifies the diverse voice of our community through advocacy, research and leadership development; builds capacity in community-based organizations and directly invests in families and Latinx-led organizations through scholarships and grants.
An experienced social entrepreneur, Gigi has led a number of social ventures and Latino-serving nonprofits in Georgia in the last 15 years. She has worked in three different continents and is highly experienced in the areas of general management, strategy, operations, marketing and development.
She is a Hispanics in Philanthropy 2017 Fellow, member of the ARC Global Voices Panel, is the current chair on the board of the Feminist Women's Health Center and the recipient of numerous awards, including the 2017 Caminar Latino Leadership Award, 2016 Best Organization Award by Mundo Hispánico and a 2013 TUMI USA winner, a Woman of Inspiration by the Atlanta Dream, the 2018 NFL Hispanic Leadership Award and one of the 50 most influential Latinos in Georgia by the Georgia Hispanic Chamber of Commerce.
Pedraza has earned an Executive Certificate in Non-Profit Leadership from the Fuqua College of Business at Duke University, a Masters in International Tourism Planning from the Las Palmas de Gran Canaria in Spain, Executive Business Certificates from the Peruvian University of Sciences in Corporate Training and Strategic Marketing and has a BA from the Hotel Management School – College of Tourism in Lima, Peru.